Featuring the new triple-wave TriPollar Multi-RF technology, 2nd Generation Thermal Mapping and Adaptive VIB, the STOP Vx 2 is the latest TriPollar innovation. A professional-standard treatment designed with brand-new Multi-RF + VIB technology that sculpts and lifts the jawline while plumping and smoothing fine lines.
STOP Vx GOLD 2 is the latest innovation in TriPollar's RF technology is Turbo-RF, which prioritises speed and effectiveness above all else. Not only is this indulgent anti-aging device beautifully luxurious with its new sleek gold cover, it also offers our best ever treatment with the increased conductivity of 24 carat gold plated electrodes and specially formulated gold treatment gel.
FDA-CLEARED
DERMATOLOGIST APPROVED
FROM 9 MINUTES PER TREATMENT
DERMATOLOGIST RECOMMENDED
"TriPollar offers a safe and effective at-home option for delivering targeted radiofrequency energy to the skin to stimulate collagen production and produce anti-aging results. And because it uses radiofrequency, it's safe for all skin types and colors!"
DR HADLEY KING
BOARD CERTIFIED DERMATOLOGIST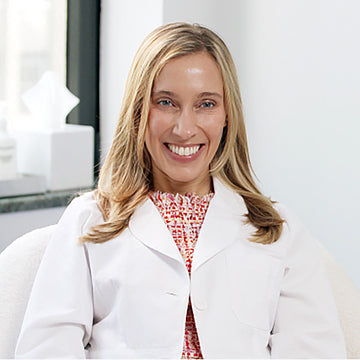 "Thanks to TriPollar, you don't have to visit a medi spa to get professional-level results. Their STOP Vx at-home device taps Radio Frequency (RF) to boost collagen in the skin, repair elastin, and help firmness and tone. You'll see result after one session, which will improve over time with continued use"
"Beauty tool of choice? The Tripollar Stop Vx. I've been into beauty gadgets recently and I love incorporating them into my self-care ritual at night."
"It has three alternating radio frequency currents for faster, more even heating and a shorter treatment time. It will also let you know when your skin has reached the optimal temperature, a safety feature that prevents it from getting too hot."
"TRIPOLLAR Stop Vx is a radio-frequency collagen stimulator that can help tighten and firm skin from the inside out."
Professional Tech For Real Results
Consistency is the key to getting the most out of our salon-standard technologies. See how, after a treatment period of 6-8 weeks, customers discover a reduction in key signs of aging: lines and wrinkles are reduced, and the skin appears plumper, tighter and more youthful.
Professional Tech For Real Results
The jawline is a concern area for many customers – but not after using our RF + ELV technologies. When treating this often-forgotten area for a period of 6-8 weeks, those with sagging and loss of firmness experience a lifted, reshaped, more youthful-looking jawline contour.
Professional Tech For Real Results
Fine lines – one of the first signs of aging, and a natural part of skin evolution – are visibly improved with every treatment, and this customer has the images to prove it. With consistent use, lines are softened, and the skin regains its youthful plumpness and smoothness.