FINE LINES & WRINKLES
FINE LINES AND DEEP WRINKLES DON'T HAVE TO MEAN A DECLINE IN CONFIDENCE. WITH THE RIGHT STEPS, YOU CAN REPAIR ELASTICITY AND REDISCOVER SKIN'S SMOOTHNESS FROM HOME.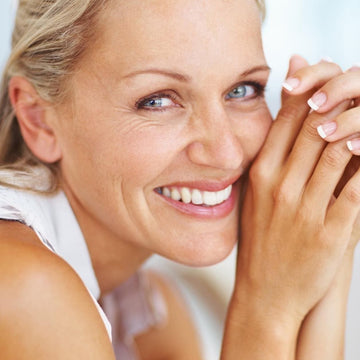 The most common signs of natural skin aging are fine lines and wrinkles. They're the result of the body's collagen decline: a process that begins in our 20s. But did you know that it's possible to safely stimulate collagen production and reverse these concerns? This is where our professional-standard RF technologies come into play.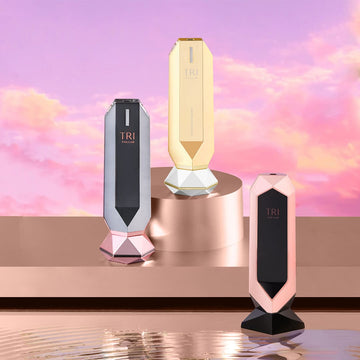 $649
STOP Vx
"I invested in a STOP Vx in my late 20s, after seeing small wrinkles appearing on my forehead. Now, it's the anti-aging step I could never be without! Very quickly, those lines were softened, and I now rely on it to keep my collagen levels in tip-top condition so the formation of future ones is prevented!"
Leah, 30
$949
STOP Vx GOLD 2
"Fine lines often turn into deep-set wrinkles, so I wanted to address mine as soon as I could. The STOP Vx GOLD 2 has allowed me to do just that, all thanks to Turbo-RF and the Thermal Mapping function that makes my anti-aging treatments super quick and personalised to my skin's specific needs!"
Isabel, 41
$529
DESIRE
"After learning that collagen loss can lead to lines and wrinkles, I decided to invest in TriPollar's DESIRE. It's one of the best decisions I've made for my skin, as the fast-acting RF technology quickly and naturally kickstarts collagen production, and has left my skin looking fresh, juicy and plump."
Erin, 28
$449
X ROSE
"Fine lines and wrinkles have always been my biggest insecurity but not anymore! Tighter, smoother and more youthful-looking is how I would describe my complexion now. If anyone is looking to diminish signs of aging you must get your hands on one of these!"
Katie, 51
$849
VX GOLD
"After exhausting every cream and serum on the market, I turned my attention to this device and am so glad I did! In just a few weeks of using the device, I have noticed a serious reduction of fine lines and wrinkles and my skin has never felt so toned and sculpted. Plus, its stylish gold case means that my bathroom shelf always looks ultra-glamorous!"
Laura, 42
BEFORE & AFTER
Fine lines are a natural part of skin evolution, but these TriPollar customers didn't let that stop them from maintaining a youthful-looking visage. After consistent use – 6-8 weeks, as recommended – of TriPollar's RF and Multi-RF technologies, they've seen fine lines softened, enhanced smoothness and a more toned appearance